Artist Statement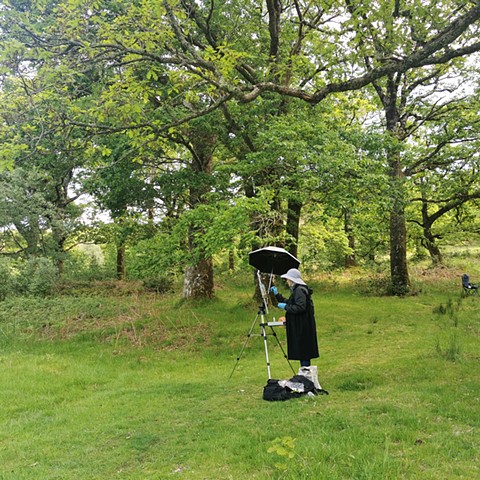 I'm inspired by naturally expressive drawing filled with pure color. My goal is to imbue the paintings with a sense of joy, surprises, and playfulness. I'm usually not making a statement or reaching for anything very intense. I'm simply saying, "This is a wonderful, amazing planet and I'd like to share how I see it."
Most of the work is painted with oil, a few with acrylic and watercolor and they're painted from life and/or imagination.
You won't see prices on the paintings because I don't generally paint in a series - I'm more interested in exploring new techniques, moods and working with other artists. Like an actor who wants to pay drama, comedy, classics and contemporary work, I like variety. But if you're moved to buy something, send me an email and let me know.
My work is shown in galleries in Florida and Massachusetts.
Thank you for visiting this site.